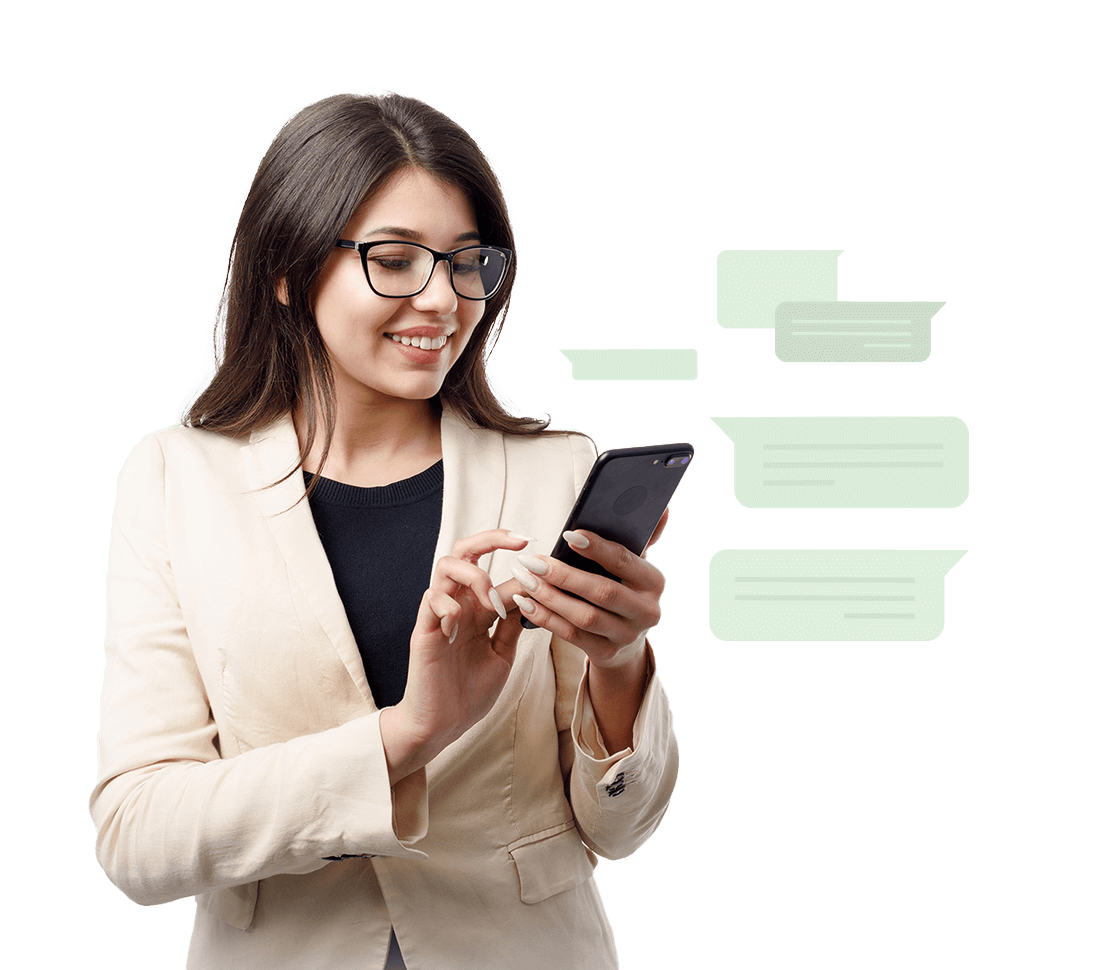 Why you need Shipyaari Delta?
Pre and post shipment communication designed to reduce losses due to RTO while scaling your business.

Order Confirmation
Get order confirmations swiftly and
seamlessly through WhatsApp-driven
communication. Identify order
cancellations prior to shipping and
reduce losses as a result of RTO.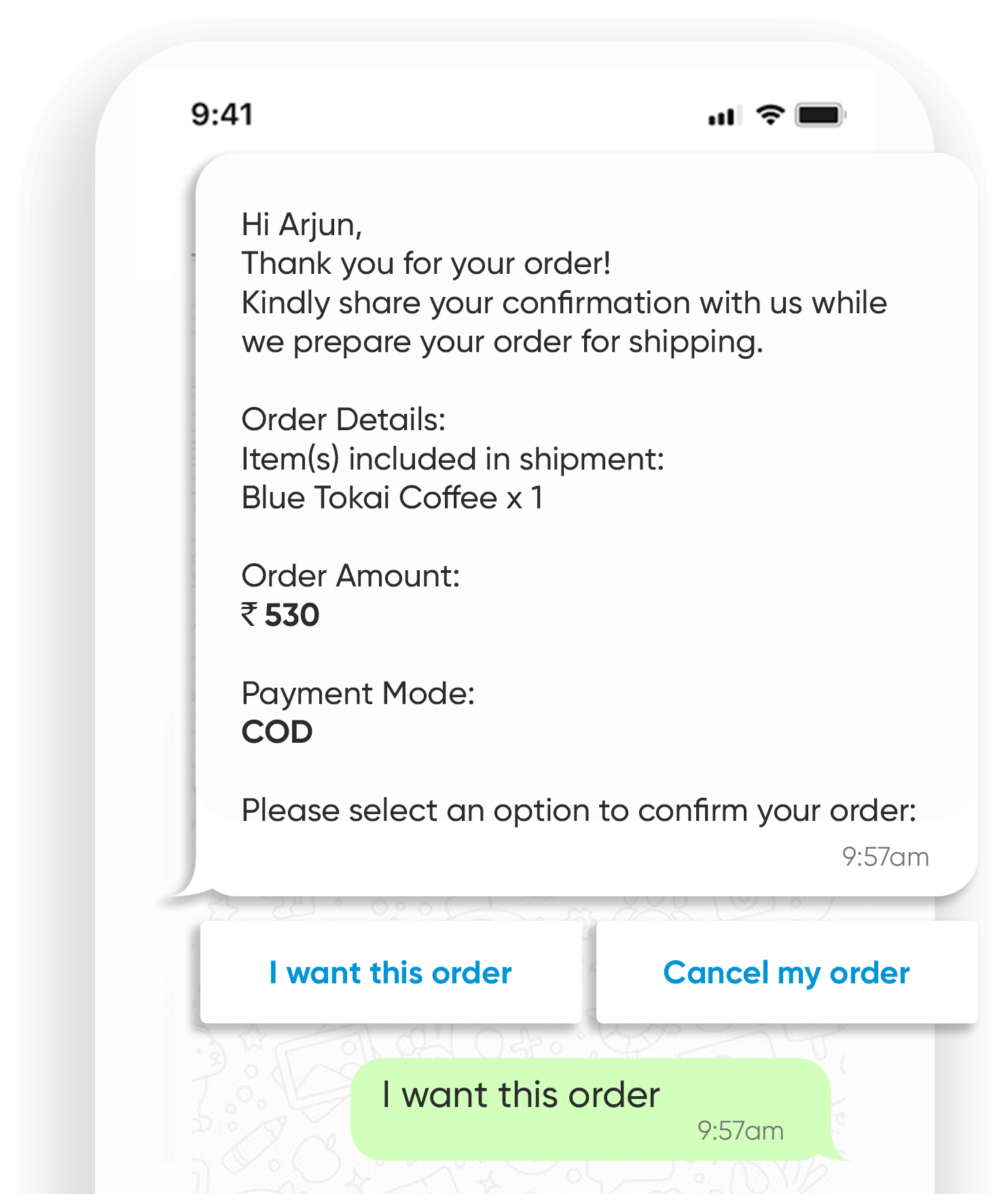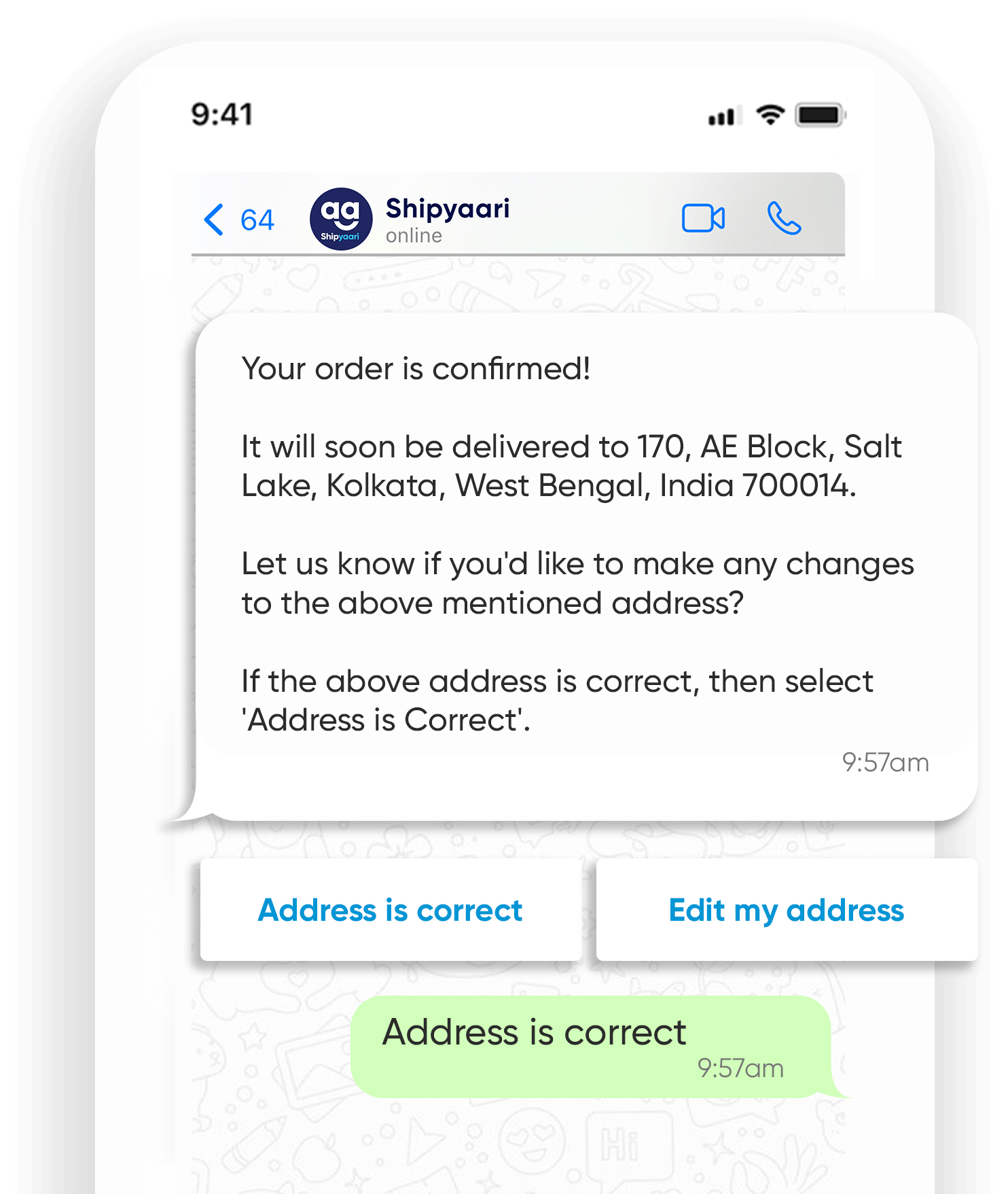 Address Confirmation
Automate address verification and updation messages to buyers via WhatsApp with our AI-backed system and ensure a smoother delivery experience for them.

COD to Prepaid
At least 40% of COD orders get returned.
Convert COD orders to prepaid by
sending automated customized
incentives to your buyers on WhatsApp.
Decrease chances of RTO and improve
your business' cash flow.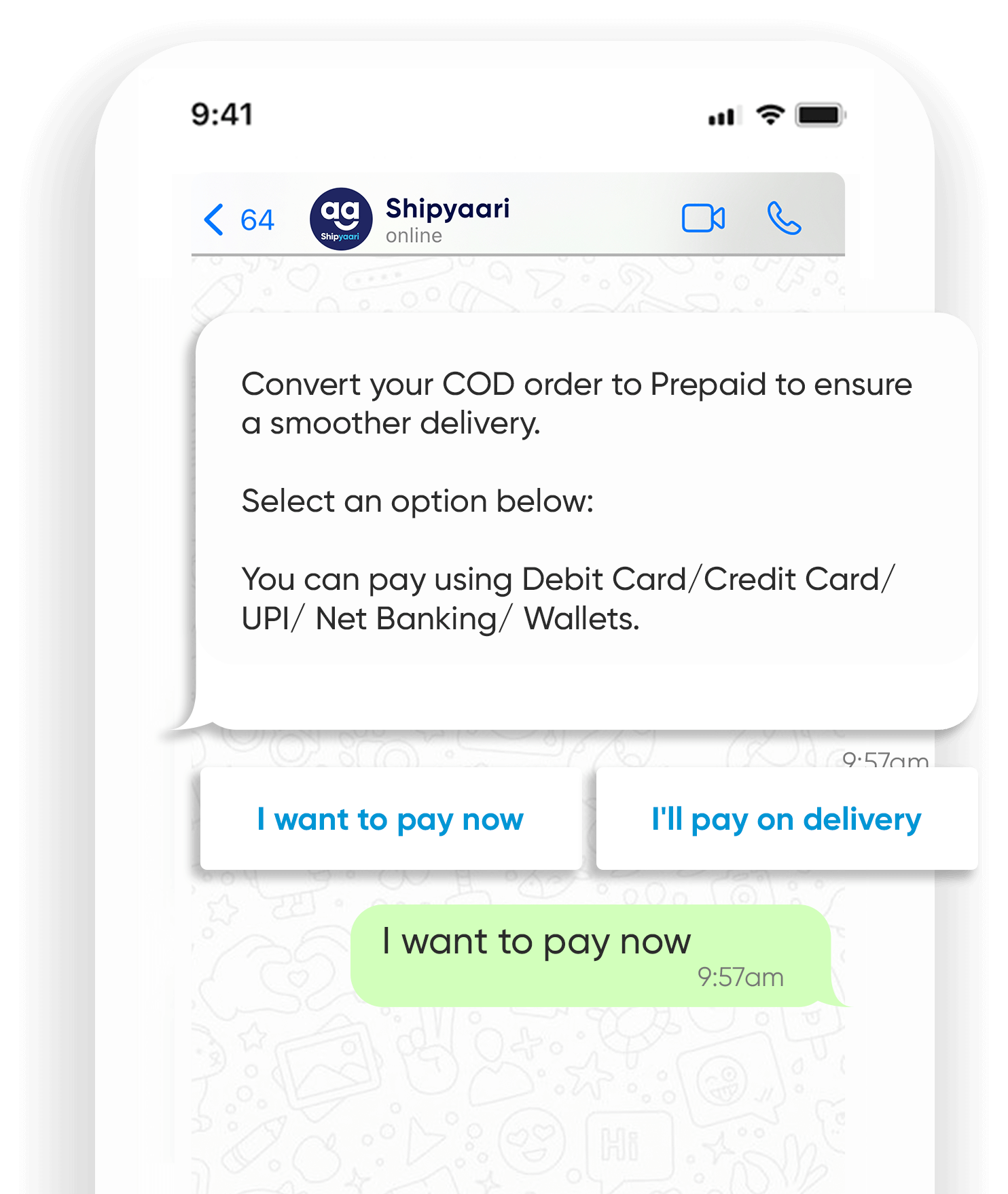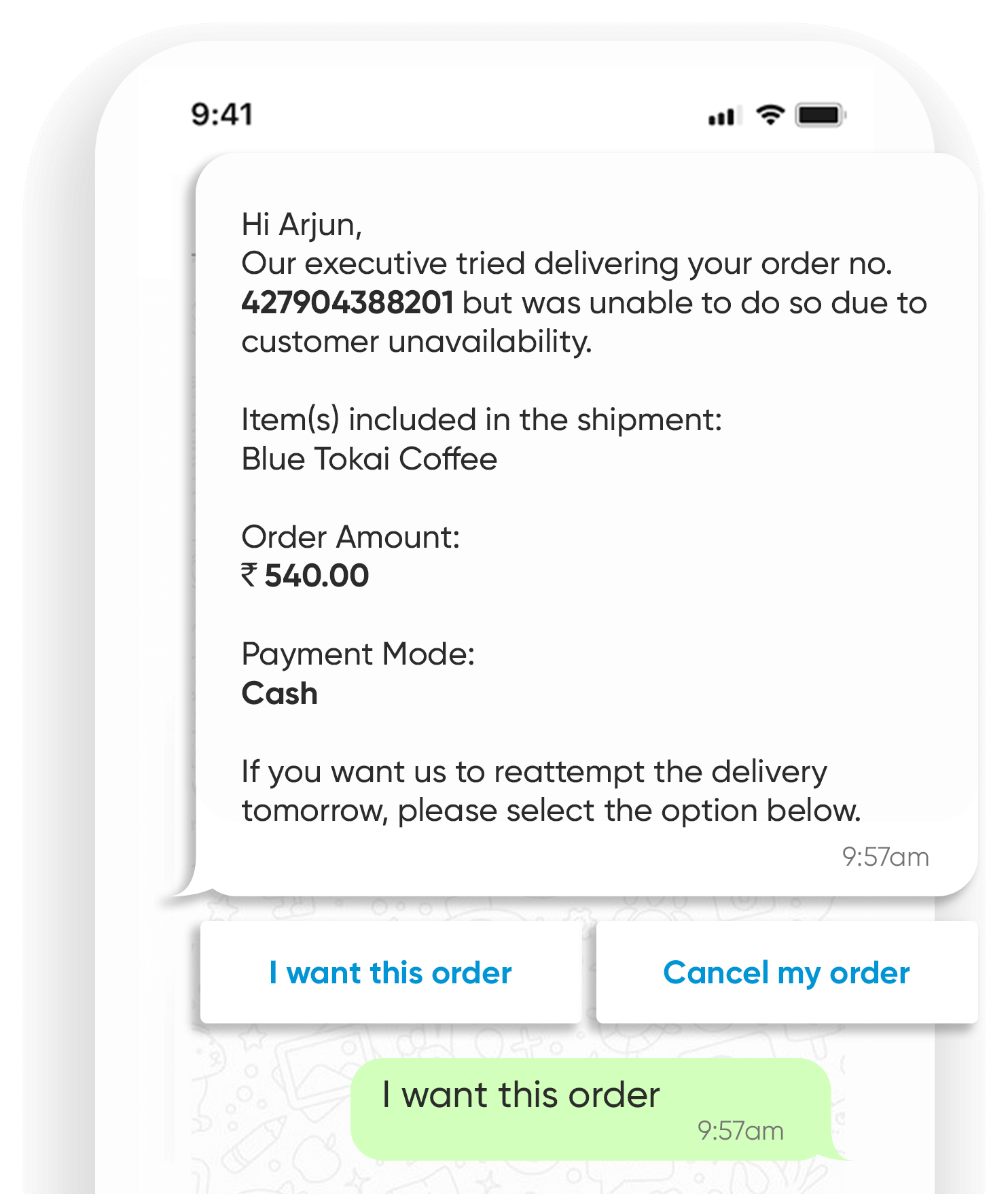 Automated NDR Messaging
Order failed to deliver? Use AI-back
WhatsApp automation to verify NDR
and reattempt delivery at a time best
suited to your customer.

Real-Time Tracking
Always keep your buyers informed about
the status of their shipments by sending
order tracking updates using WhatsApp.